All rights reserved. Copyright © 1999-2014, CamoWerx, Inc.  Team Hard® and Morning Wood Camo® are trademarks of CamoWerx, Inc.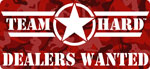 Submit your e-mail address to receive updates and promotions.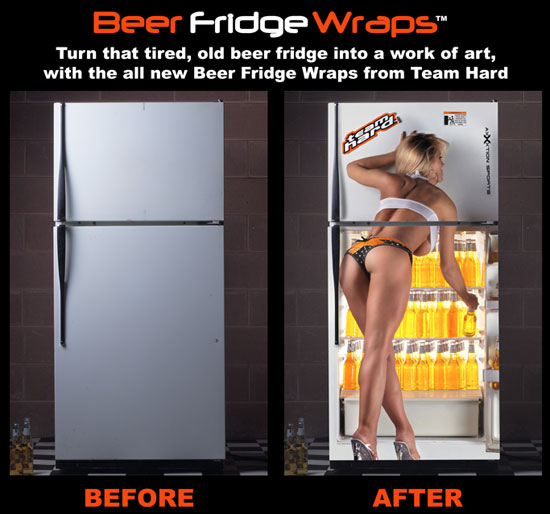 Welcome to Team Hard!!

We've been working hard on some crazy-good ideas, and we're proud to announce our new Beer Fridge Wraps!  Have an old, beat-up fridge in the Man Cave that could use an overhaul?!?!  Put our life-sized Playboy model, Valerie Cormier on it, and always have a beautiful babe fetching your beer!!  The best idea since sliced bread, you say?!?!  Hell, we think it's the best idea since bread itself!!!

The wraps are a 36"x72" full-color, life-sized sticky-back vinyl, designed to fit all standard refrigerators (some trimming needed at installation).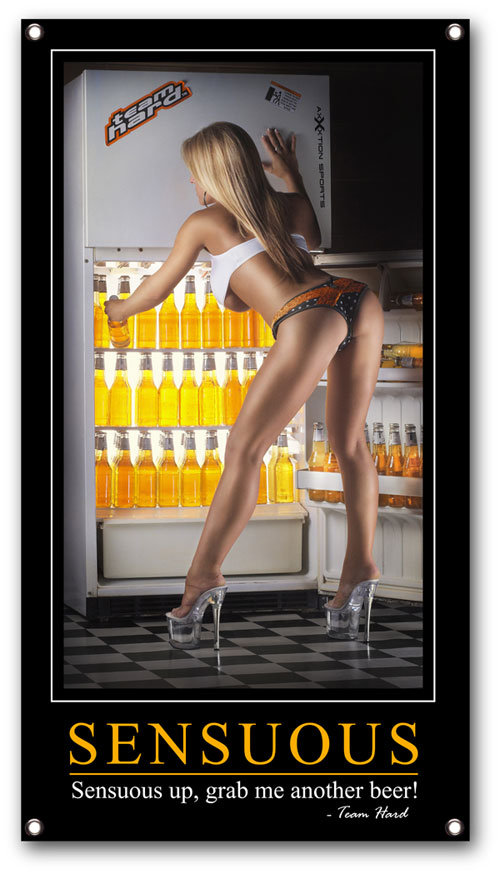 Sensuous up, grab me another beer!  This heavyweight shop banner is also a recent new product.  Goes great with the Beer Fridge Wrap, or as a stand-alone on the wall by your own custom fridge.  Check it out, before they're all gone...again!